Devon's scrum dominates to set up the U18s Girls' for first win against Somerset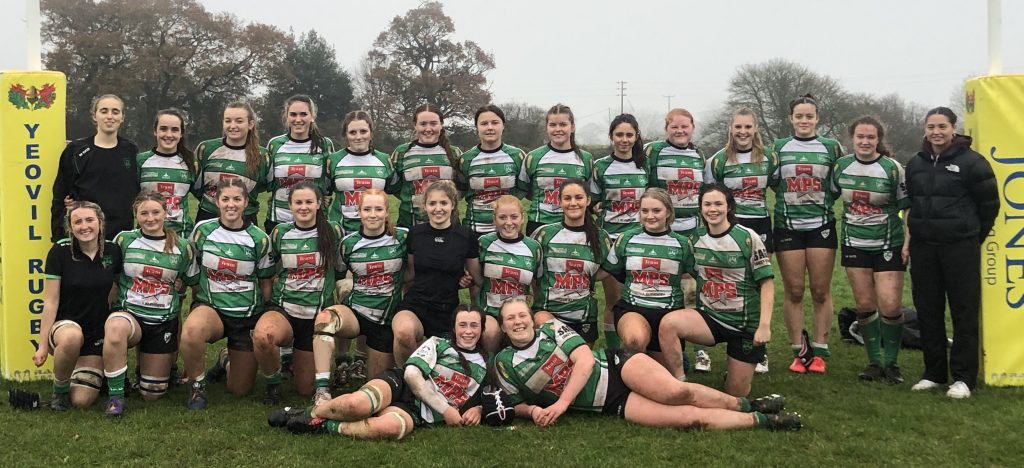 Devon U18s embarked on their 2023/24 County season with the fixture of the season against Somerset in Yeovil. Somerset initiated the match with a high kick into Devon hands, but an early fumble led to the first scrum of the game, showcasing Devon's strength and superiority in the set piece despite the 1 ½ m restriction. Somerset successfully passed out wide, facing a high tackle from Devon. The ensuing line-out was stolen by Devon, but nervous hands resulted in a knock-on and a second scrum for Somerset.
At the 13-minute mark, an injury to Harli-Mai Rooke deep inside the visitors half, prompted the early introduction of Ellie Monro-Higgs. Devon's first scrum followed, with a quick pass leading to a relieving kick by full back Lois Burry. The match unfolded with strong defensive plays, dominant tackles, and strategic turnovers, highlighting Devon's resilience. Despite a number of substitutions and strategic kicks from both sides, the first half concluded with a score of 0-0.
The second half commenced with a Devon boot, taking advantage of handling errors by Somerset to secure the first scrum. Although Somerset's refreshed squad pushed Devon into touch, Devon's tenacity in scrums prevailed. Strong drives and strategic plays resulted in the first try by Megan Polverino, converted by Burry, establishing a 7-0 lead.
The match saw Somerset trying to regain control, but turnovers and penalties hampered their efforts. Devon's replacement fly half, Susie Gale executed a well-placed kick, which ultimately put Burry into position to score, securing a 12-0 lead. Somerset were not giving up and they continued their attempts to counter, but Devon's defensive pressure and turnovers continued, with further scores from Burry and back row Rianna Boere, with Aoife Underhill converting the latter culminating in a final score of 26-0.
It was a fantastic showcase of female rugby from both sides. Devon awarded their "Forward of the Match" to Newton Abbot's Tilly Hindley, who, having only played for a season, had an absolute stormer in the front row for 80mins. Also representing Newton Abbot, Lois Burry was awarded "Back of the Match" for her try saving cover tackles as well as her tries and conversion kicks.
The Green and Whites travel to Saltash RFC on December 17th to play their second fixture of the season against Cornwall. Kick Off 2pm.
Report by Sarah Cadle
Previous Articles