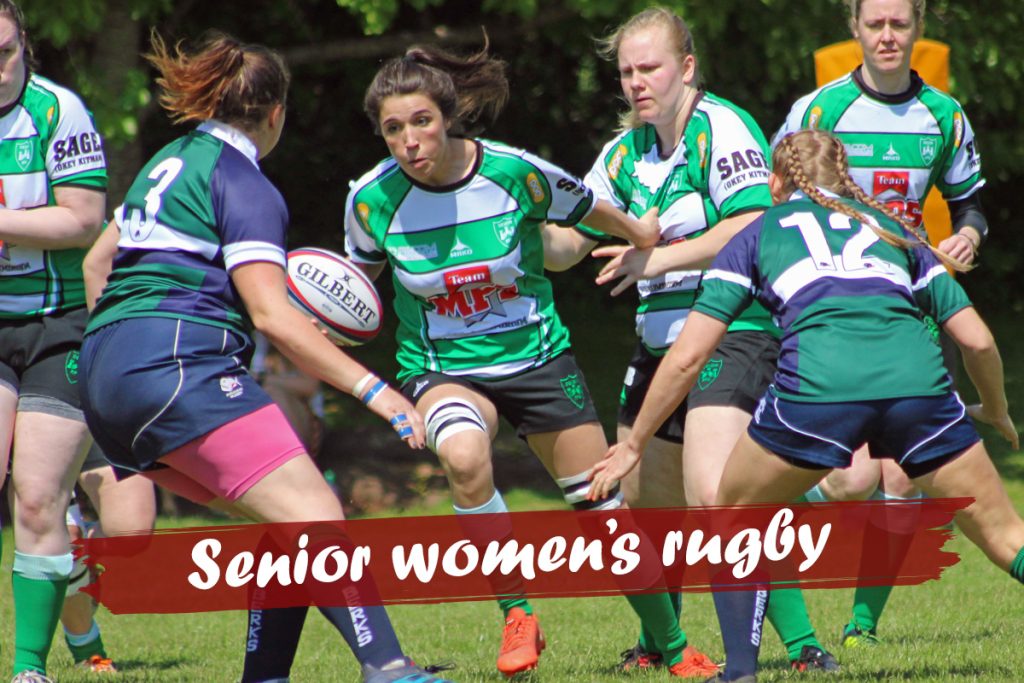 2022/23
This season the Devon women's representative squad will be competing in the Gill Burns County Championship third division, and all players across Devon at Level 3 (Championship 2) and below are eligible to play. This season the team will play Middlesex RFU and Dorset & Wilts RFU women's teams, with a warm-up game scheduled against Cornwall RFU women's team.
TRIALS AND SELECTION
This season DRFU will be holding two open trials and women interested in being part of the squad must attend at least one session to be considered for the squad. The dates have been selected so that every team in Devon can attend at least one of these dates based on the league and cup timetables. The sessions will be held on Sunday 29th January 2023 and Sunday 5th February 2023 at the 3G pitch at the Ashbury Golf Hotel, Oakhampton. Please turn up to the sessions for 9:45am and the trials will start at 10am promptly, finishing by midday. If you are planning on attending, please use THIS LINK to register your interest and let us know which of the subsequent games and training sessions you could attend. It is important you pre-register for the trials so that we have medical information ahead of time and can plan sessions for the correct numbers.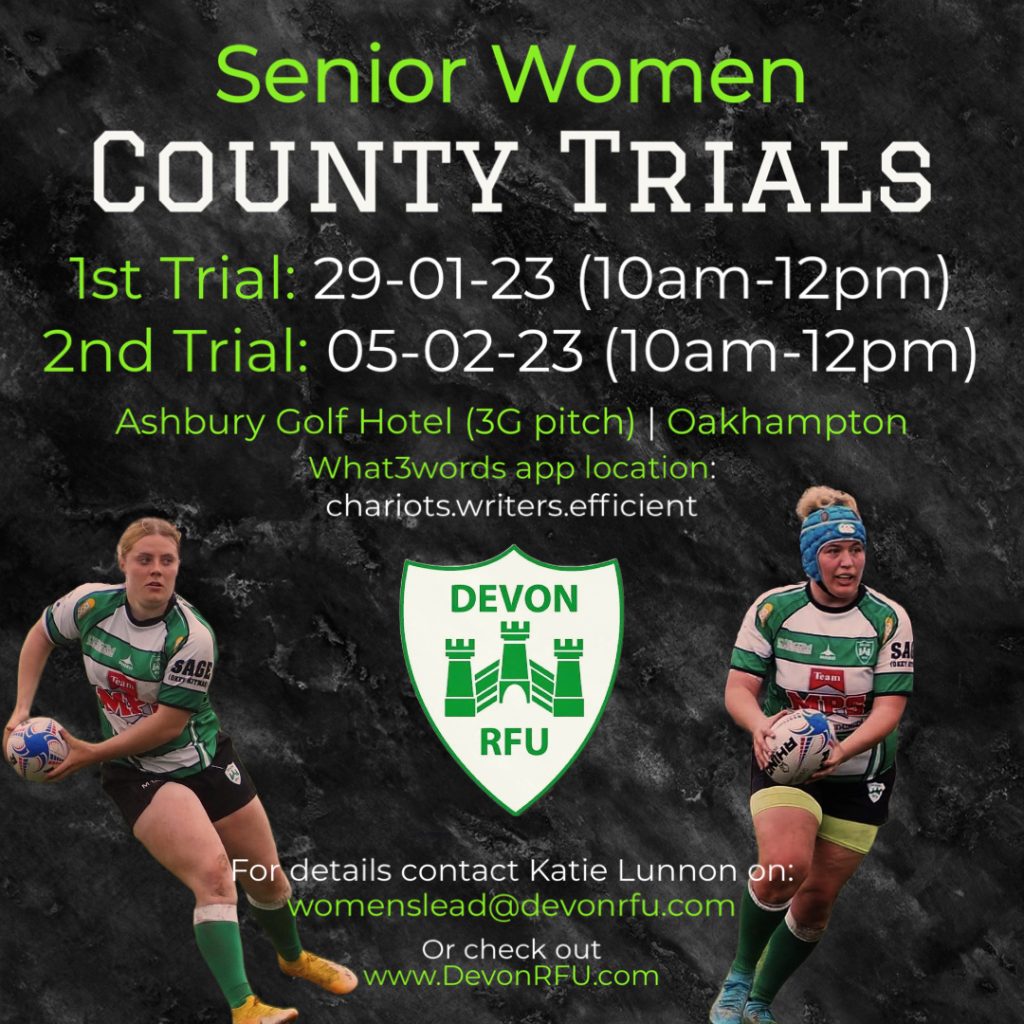 TRAINING AND GAMES
After the trials we will select a squad who will attend a training day on Saturday 22nd April 2022 (location TBC) from 10am to 4pm, with a warm up game to be held against Cornwall RFU on Sunday 23rd April 2022 at 2:30pm. Weekly training will commence on the 19th April 7-9pm (location TBC) and continue until the final game. Pool games are scheduled against Middlesex RFU women on 7th May 2023 (at Sidmouth RFC) and Dorset & Wilts RFU women on 14th May 2023 (away – venue TBC). The final will be held 28th May 2023.