Last season (22/23), was the first year that the Developing Player Programme was introduced to female rugby in England. The boys have had this opportunity for 10years, so it is a huge step in the right direction for the development of female rugby.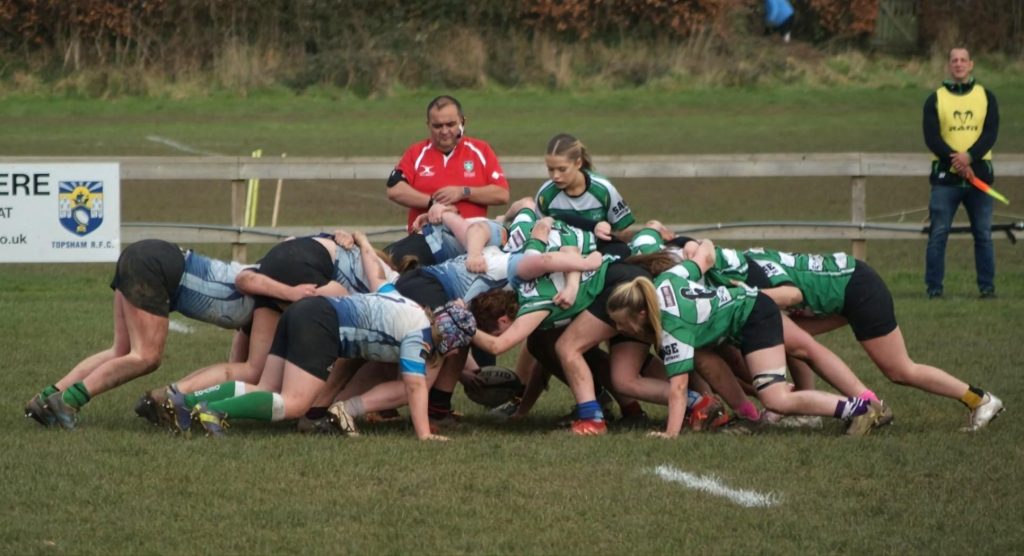 Unlike the boys programme, which is run by Exeter Chiefs, the girls programme is organised by the County. It is similar in nature and assessment to the more well known County representative squads however, it has one very distinct difference; it is a development programme.
This means it is run throughout the season with several coaching sessions a month and some online theory as well. The squad is also twice the size of a regular County squad. This is so we can provide development opportunities to as many players as possible.
There is an assessment, but rather than only picking "the best" players, we look also for the maturity and attitudes of players; do they show a strong aptitude for rugby development? Have they got the will power and strength of mind to push themselves physically? Are they coachable and keen to learn? Do they have a good team ethos or leadership quality?

Last season's programme went extremely well and this season's programme is now well under way with 52 players chosen from clubs around the County, following an assessment of 85 girls. The coaching team lead by Sian Brooks, consists of Glenn Channing; vice chair of Devon RFU and Bath Boys DPP coach, Gareth Williams; former Hitz Coach and Topsham Women's Head Coach, Dan Spampanato; U16s lead Coach at Ivybridge and Safiaa Ibrahim; Girls coach at OPMs. 
A significant number of the DPP players from last season, have gone on to be selected for the Exeter College Academy and 12 players; Charlotte Wreyford, Maddison Spampanato, Reese Williams, Charlotte Mansfield, Poppy Symons, Alice Constable, Evie Constable, Lois Burry, Bea Hooper, Erin Roberts, Freya Vitali Baker and Scarlett Murgatroyd, were also selected for the Exeter Chiefs Centre of Excellence squad that competed in Malvern in August. 8 of those players; Reese, Charlotte, Poppy, Alice, Evie, Charlotte, Erin and Freya went on to make the official Centre of Excellence squad and play their first games against Bristol and Harlequins CoE's in November.
The future of female rugby is very bright indeed and we are always looking for additional support either through sponsorship, copywriting, social media, physiotherapy etc… so if you would be keen to support this ever growing element of Rugby Union, please do contact Sian at girlslead@devonrfu.com.